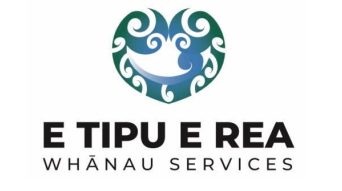 E Tipu e Rea Whānau Services are excited to be advertising for a fixed term (3-years) part-time (24 hours pw) Policy and Advocacy Lead.
Ko wai mātou
E Tipu e Rea Whānau Services is a Kaupapa Māori health and social service. We uphold the mana and hauora of young hapū māmā, parents, and their pēpi/tamariki. Our mission statement is: "Supporting hapū māmā, mātua taiohi and pēpi to grow, thrive and be rangatira within their whānau and community'.
E Tipu e Rea works across the Auckland region and holds a special relationship with Ngāti Pāoa Iwi Trust. Ngāti Pāoa Iwi Trust also want to see all young whānau in Tāmaki thriving. Ngāti Pāoa has a historical relationship with spaces and places in Tāmaki.
Te āhua o te tūrunga
Our Policy and Advocacy lead will design, deliver, and implement the advocacy and policy campaign "Te Karanga o Mātua Taiohi me Hapū Māmā," alongside hapū māmā and mātua taiohi. The campaign will challenge discriminatory systems and policies in the health and social system and remove the barriers to young whānau thriving. Our young whānau have already identified system issues that could be easily changed.
You will undertake all community and Government facing activities and relationships associated with E Tipu Rea's Whānau Services advocacy and policy work "Karanga o Ngā Mātua Taiohi me Hapū Māmā"
As part of this role, you will support mātua taiohi and hapū mamā to share their voice, call for change, and tell their stories to influence change. You will also develop advocacy and policy topics and strategies to achieve change in partnership with mātua taiohi and hapū māmā.
You will form and maintain relationships with community organisations, health groups, MPs, decision-makers, kaupapa Māori organisations, Māori leaders, iwi, hapū, whānau and marae, communities.
Ngā tino Pūkenga/Whēako
If this role sounds like something you could get passionate about and have the following skills, we would love you to apply for the position:
*Proven experience in developing community voice for advocacy and policy change
*Must have strong knowledge of te ao Māori (te reo, tikangā, matauranga)
*Five years experience leading, developing, and implementing public health promotion/community engagement initiatives
*Experience in working to address social and health inequities
*Experience working with kaupapa Māori organisations
*Experience challenging racism and discrimination
*Experience in written and oral submission making, working with MPs, and understanding system change and legislative processes.
*Experience and skills with media work (press release writing, reporter relationship building, radio and TV interviews).
*Excellent influencing skills
*Skills in building leadership and supporting others to use their voice to create change
*Creative and strategic change agent mind
*Experiencing in building a movement and creating lived experience voice as part of an advocacy campaign
*Experience and skilled in working with rangatahi Māori
*Having lived experience of being a young/teenage māmā or pāpā would be greatly valued.
Te tono
To apply,
email your updated C.V and cover letter to Tahlea Hohaia at admin@etipuereaws.org.nz. If you have any questions about the position or want a copy of the JD, please email zoe.hawke@etipuereaws.org.nz.
The closing date for applications is Tuesday 8th February 2022 at 5 pm.
Please Note: In accordance with our health and social service obligations and the high-risk population we work with (hapū māmā), under the COVID-19 Protection Framework, we require new employees and other newly contracted workers to be fully vaccinated against COVID-19.